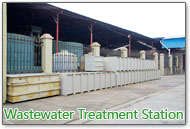 Foshan Gaoming Lianxing Circuit Board Co., Ltd was established in 1993, its main business is to provide fabrication service of multilayer PCB of various kinds. The product, during the fabrication process, will bring about process waste water, ordinary waste, harmful waste, waste solvent and waste gas pollutions. In order to ensure our company's sustainable development and implement the obligations to our employees, customers, society, together with our fulfillment of the environment protection work, we would promise to carry out continuous improvement activities to achieve pollution prevention and reduce impacts towards environment. Our actions include: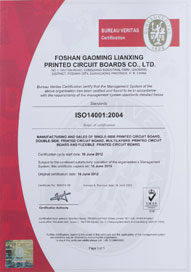 1¡¢Compliance with environmental protection laws and regulations and related requirements and provisions.
2¡¢Strengthening of control of waste water, waste gas, wastes and toxic substances.
3¡¢Pollution prevention and continual improvement.
4¡¢Save of energy and resource, and carrying out of reasonable use of resources.
5¡¢Promotion of environmental protection concept, and improvement of employee¡¯s environmental protection idea.
6¡¢We are volunteer to check, control, and decrease about the greenhouse gas and we will continue to save energy and carbon.